Good afternoon my sweet – please forgive me for my tardiness in replying to you! I am so sorry! Human life sucks sometimes – you couldnt believe some of things we have to do to get by…. like work!!!
Sometimes I think itd be nice to come & live with you Jemima – but then you tell me of all the rain & mud…. I dont enjoy the mud as much as you! I certainly wouldnt of liked to share your home, when the bachelor boys where living with you. They wherent half as beautiful as you and your babies! I am glad the humans moved your house for you – hopefully the rain wont come & spoil that too 🙁
I cant believe 4 of your young ones have moved out already! They grow up so fast! They where hardly out of babyhood when I last visited! I dont like to think of the mess they made in the back of the jeep – surely they will of needed to have a private toilet moment at some point in the journey? Maybe the little humans helped them to clean up on arrival…. Is there more sun in Limerick? I hope they are having fun! And not partying too much….
I did meet the goats when I visited – I thought them to be very sweet – but they didnt make much noise when we where there – they had only just moved in. Must of still been settling in!
We have had a few new folk move in with us recently – it is a terrible pity you cant pay a visit to us!
the chucks had been in resident a short while before our visit to you – but are only just really settling in – and starting to thank us with eggs for breakie 🙂
we currently have our own bachelor problem here at field cottage – one of my ladies turned out to be a boy!!! Imagine!!! So now I have 2… & it seems to be upsetting the other ladies a little …. Ash ( the white cockerel ) will be moving home to a friends soon – to just leave me with Keegan. We cant have too many men about the place! Matt is enough for me to handle with out having many more! Matt & Keegan shouldnt fight too much….. lol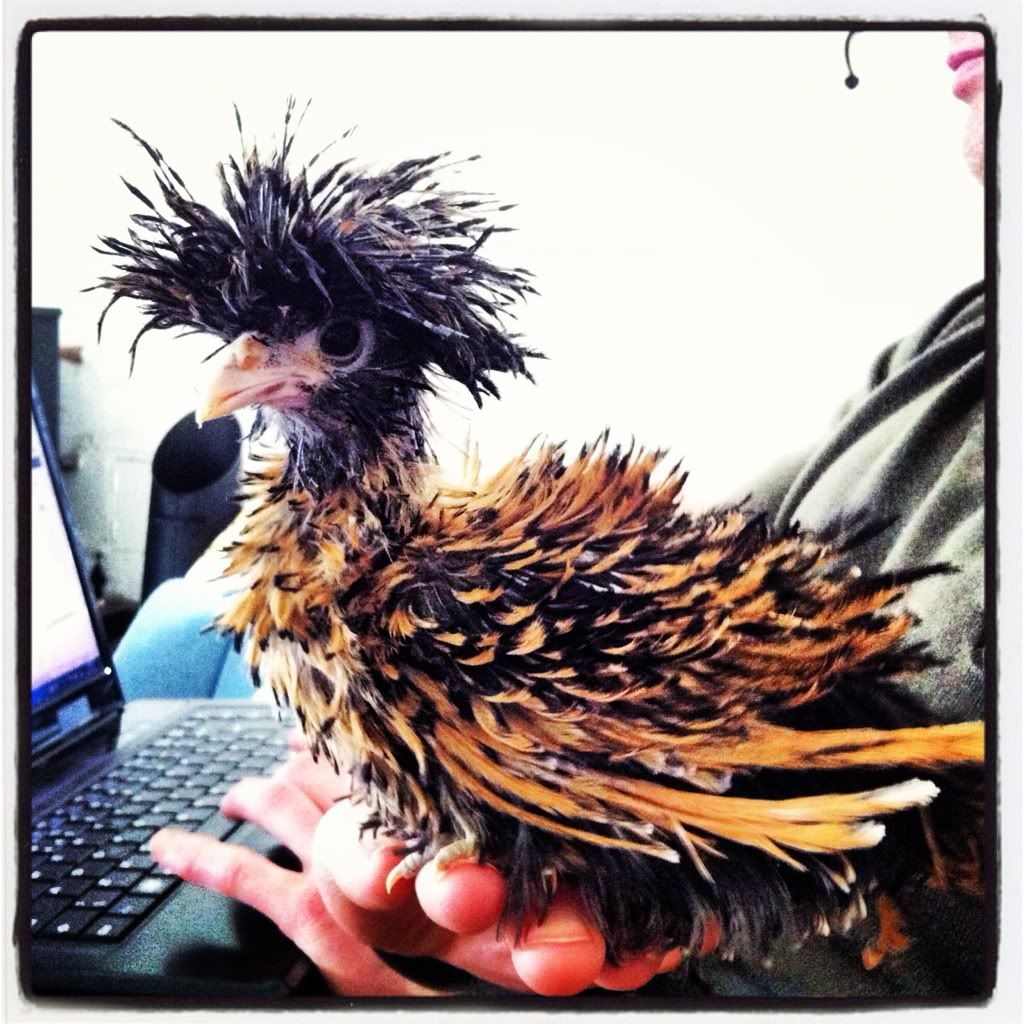 more recently the hen family grew to include so young pullets – this little beauty is a Frizzle – she is very confident and enjoys watching tv – do you ever get to come in and watch tv? ask your humans 😉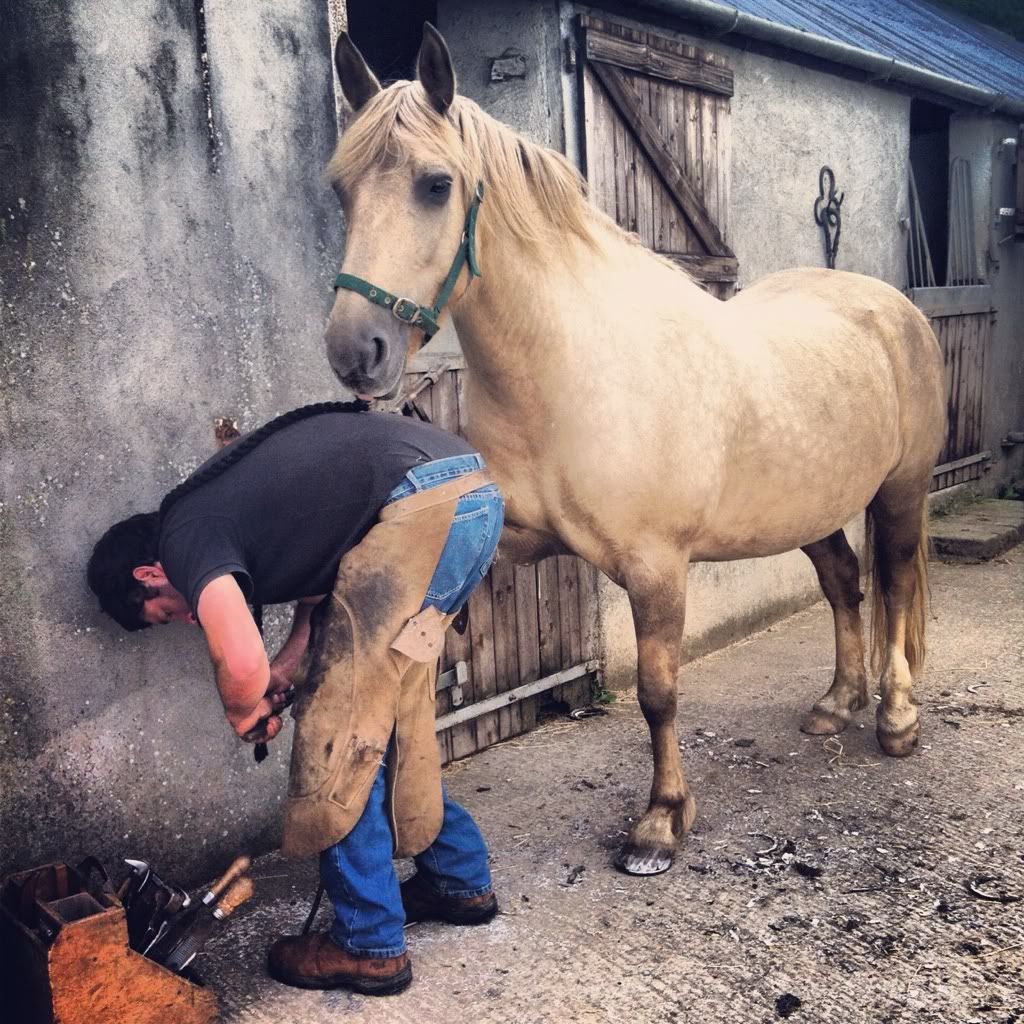 This is Cody – she is the biggest of my animal type buddies – and doesnt live at home with me unfortunately – as I dont have enough space.
if i had more space i would of loved to have 2 of your babies come and stay with me once they where grown up enough I toyed with the idea, but I just dont think i could of provided just enough for them 🙁 maybe one day!
Give my love to all of the family -& the humans too
Aunty Laura x