March brought round a very welcome break for M & I – and not much beats a trip to visit friends – apart from the night you spend without them! lol Definitely a birthday treat to remember 🙂
the picturesque town of Gombrèn, Gerona – the home of our restaurant of choice for our holiday Fonda Xesc – & I couldnt be happier with the choice!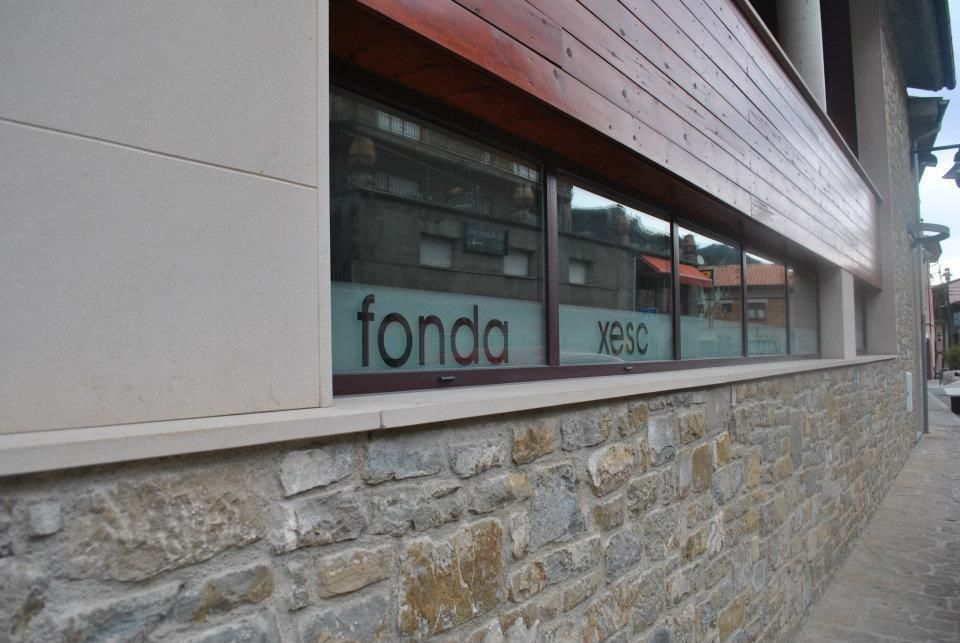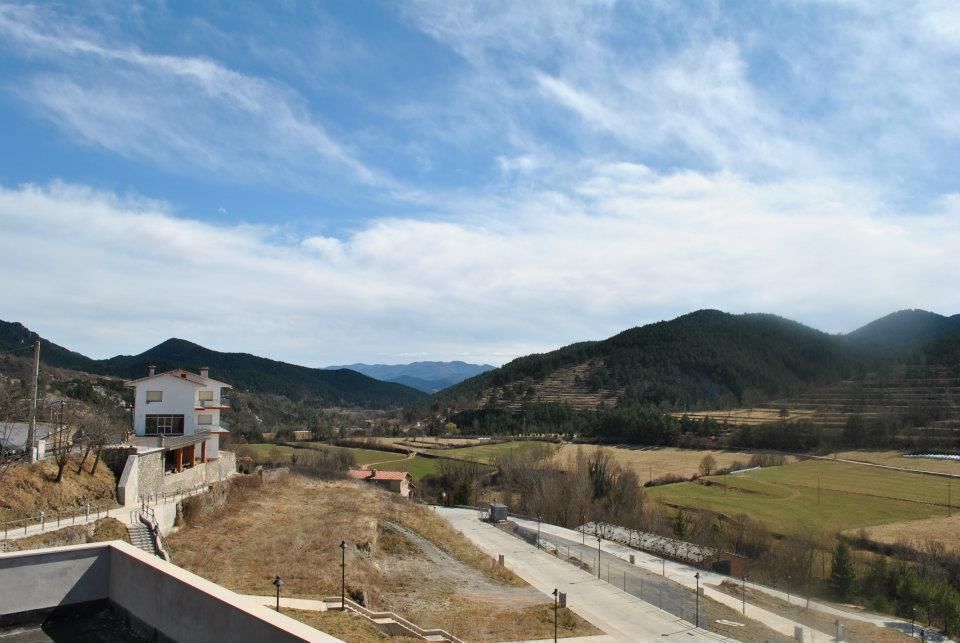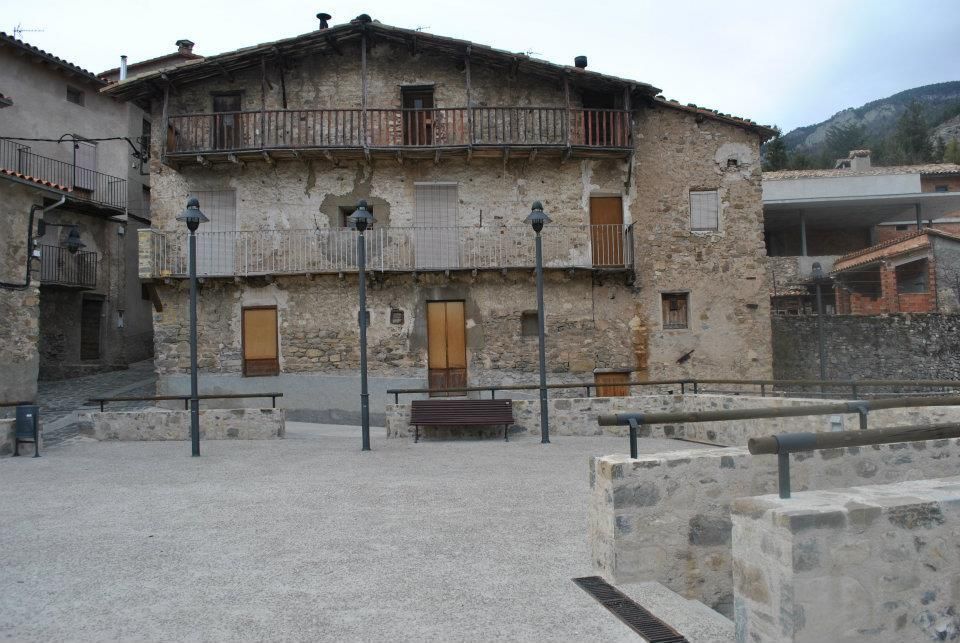 During the week, Fonda Xesc only offer a lunch service – which suited us perfectly – we arrived around midday, checked in and took a short wander around the village before lunch.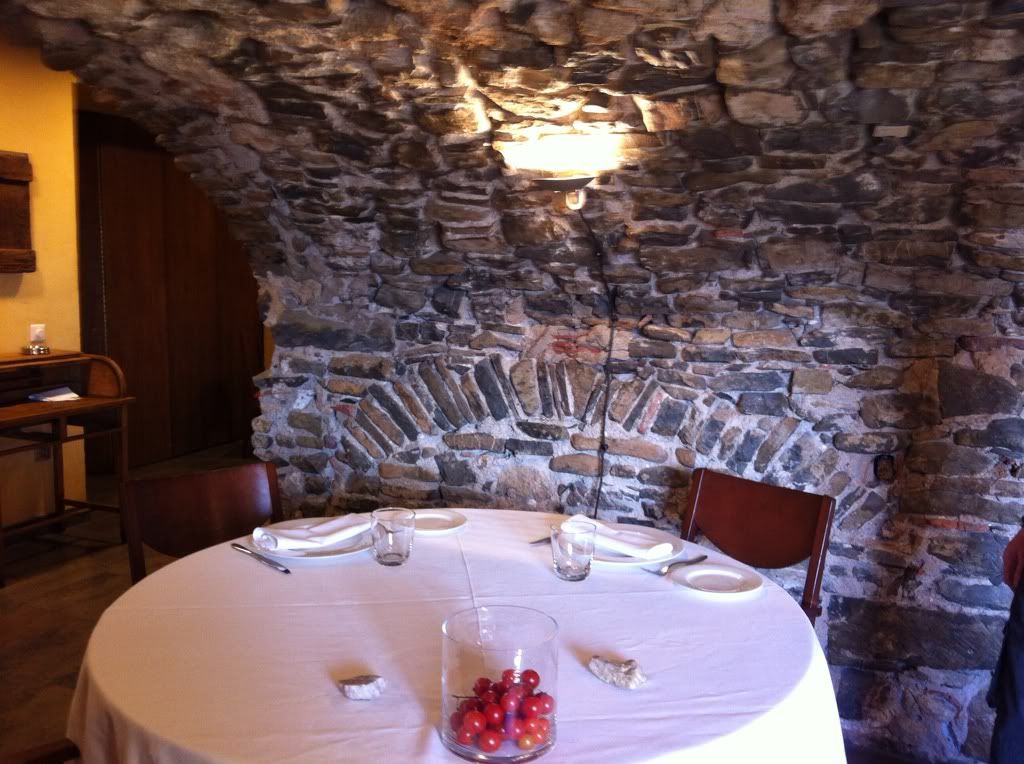 if I wasnt already in love with the place – the table sealed the deal – ultimate privacy – a little cave!
the menu offers many options – from an al la carte style offering, to various set menus
We opted for the Count Arnau Menu
"Xesc proposes a meal of seven tasting dishes with a selection
of cheeses and desserts"
i like suprises 😀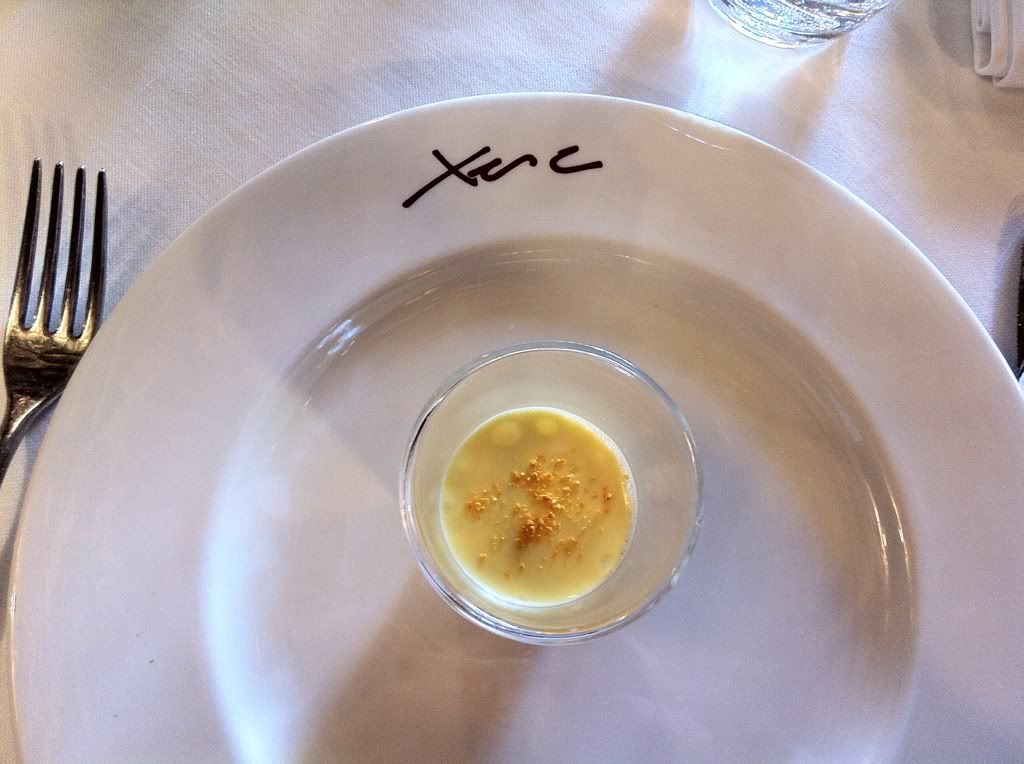 irish coffee – langoustine bisque
lovely fresh flavours – clean & creamy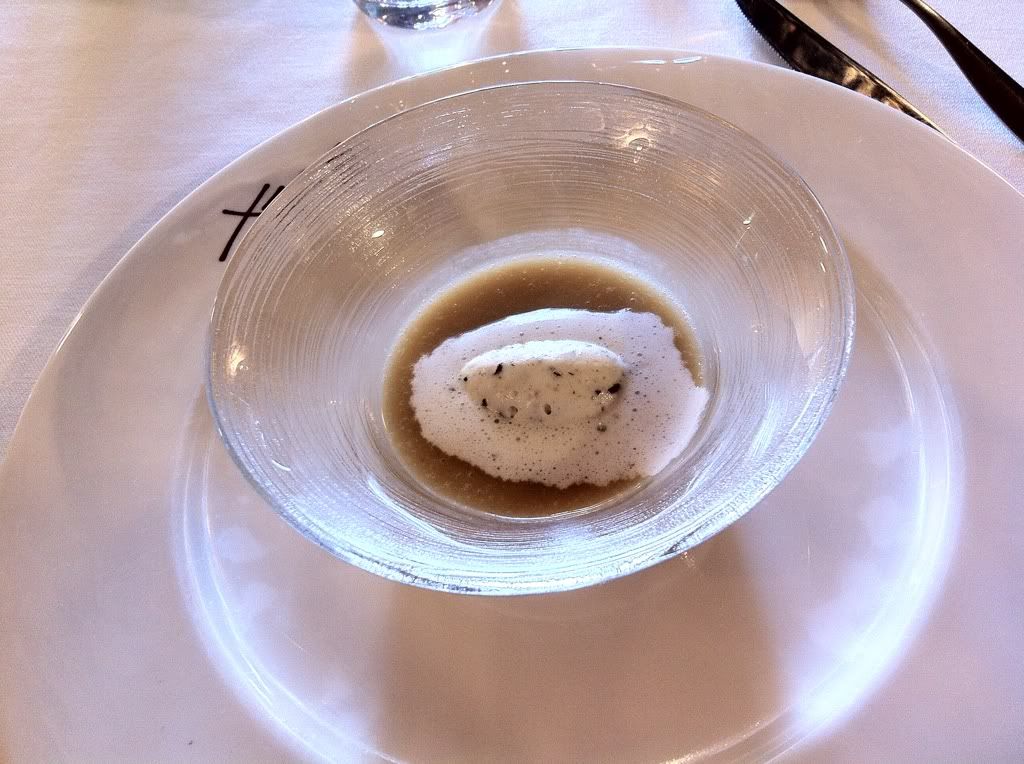 toasted soup w/ fresh cheese & truffle
the first in a succession of dishes spoiling us with local truffle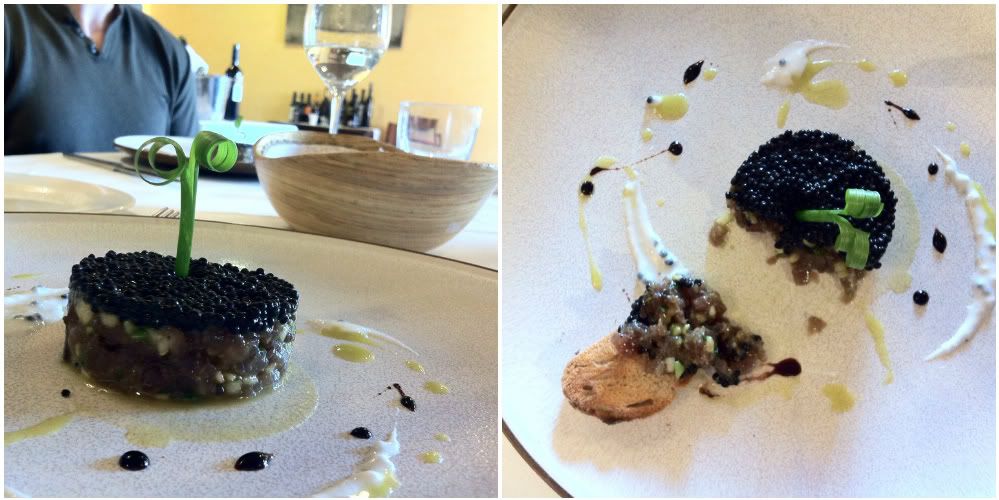 Tuna Tartare w/ apple & herring eggs
Served w/ crostini
a beautiful dish – i really enjoyed the apple, giving the tartare a lovely change of texture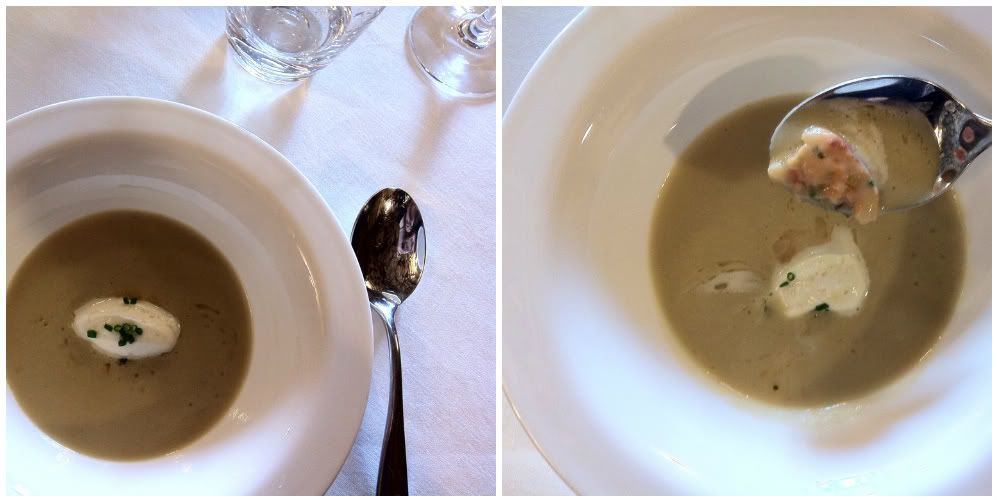 Cauliflower soup w/ blue cheese & langoustine
hmmmm langoustine 🙂 we had fun trying to communicate with our server over this one – it ended up as very large prawn – which i assumed was a langoustine – very tasting anyhow lol
White beans w/ truffle, cauliflower & bacon
a very creamy rich dish with big chunks of bacon – and generous helping of local truffle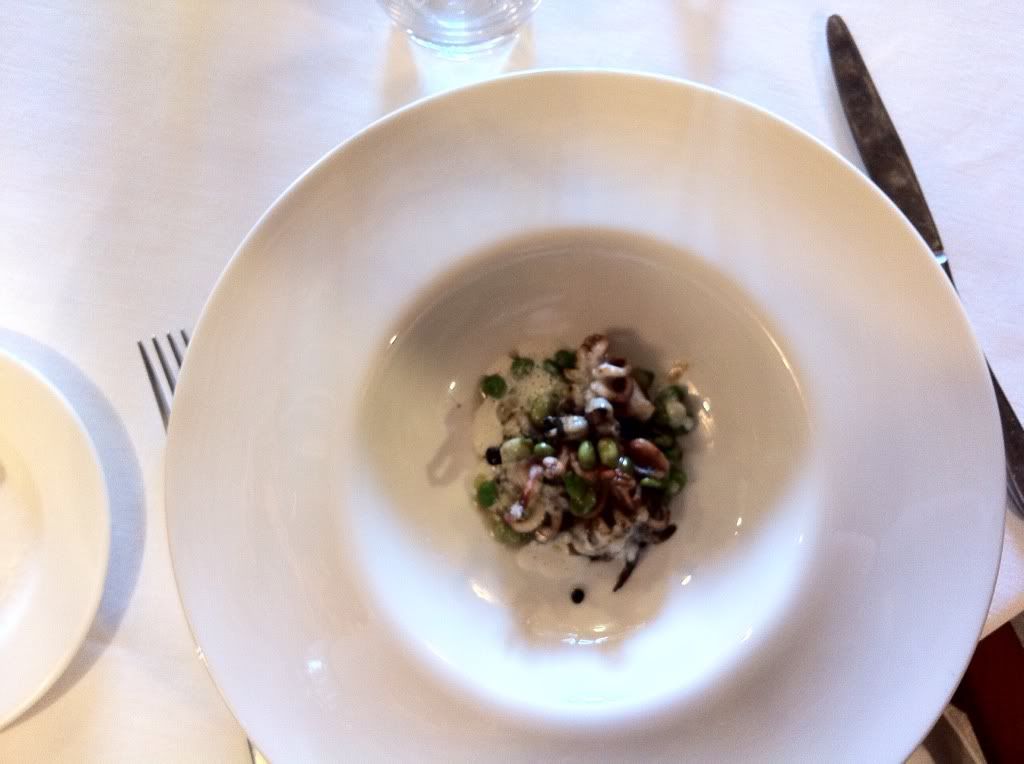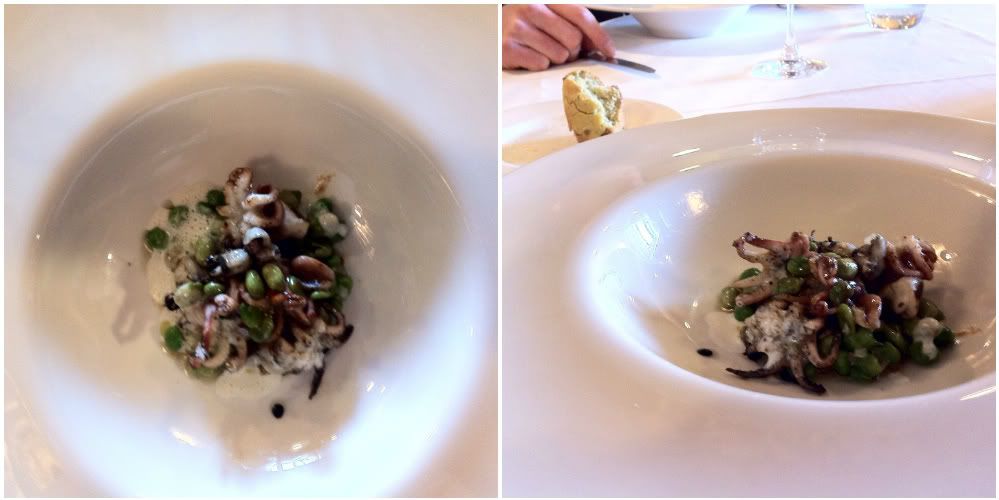 Baby octopus w/ green beans
This was M's favourite dish – no suprises there – the little octopus where fabulous, from their slightly crisp tenticles, to their little sqidgy heads full of salty goodness!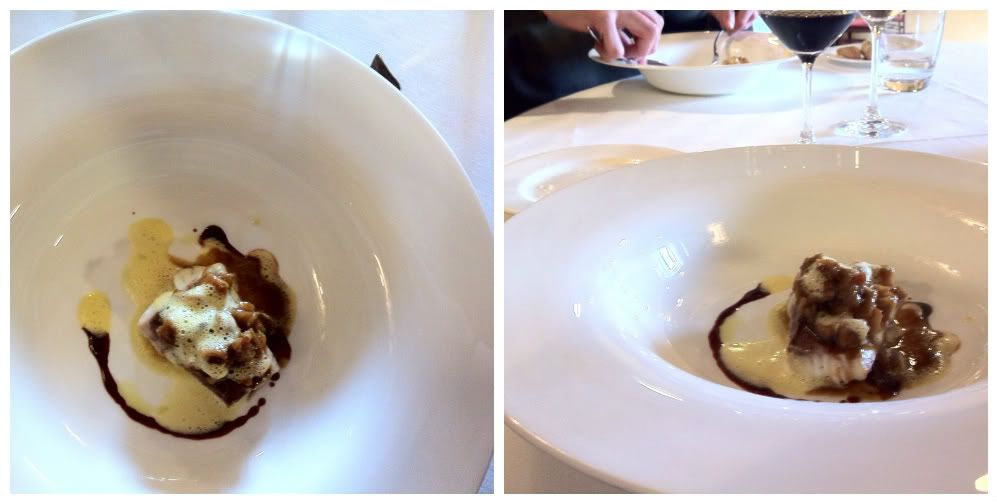 Sea bass w/ leek & beef tripe
a first for me – beef tripe – and suprisingly yummy – if a little odd in texture! The rich beefiness was rewarding though – and I would be keen to try again! A great accompaniment to the Seabass, as although the beef had a strong flavour it some how didnt over power the fish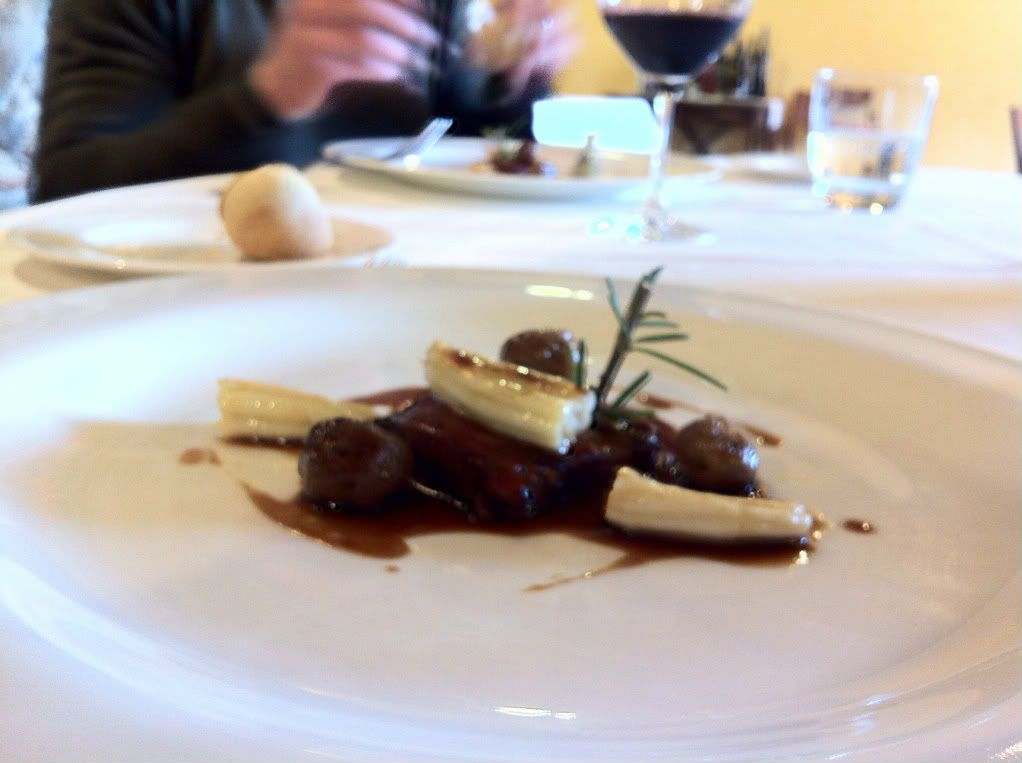 Pigs trotter w/ meatballs & sea cucumber
🙁 forgive the terrible photo – the excitement of two things i had never tasted before being on one plate overwhelmed me lol
pigs trotter is beautiful & gelatinous, with the sea cucumber providing a crunchy bite – very well enjoyed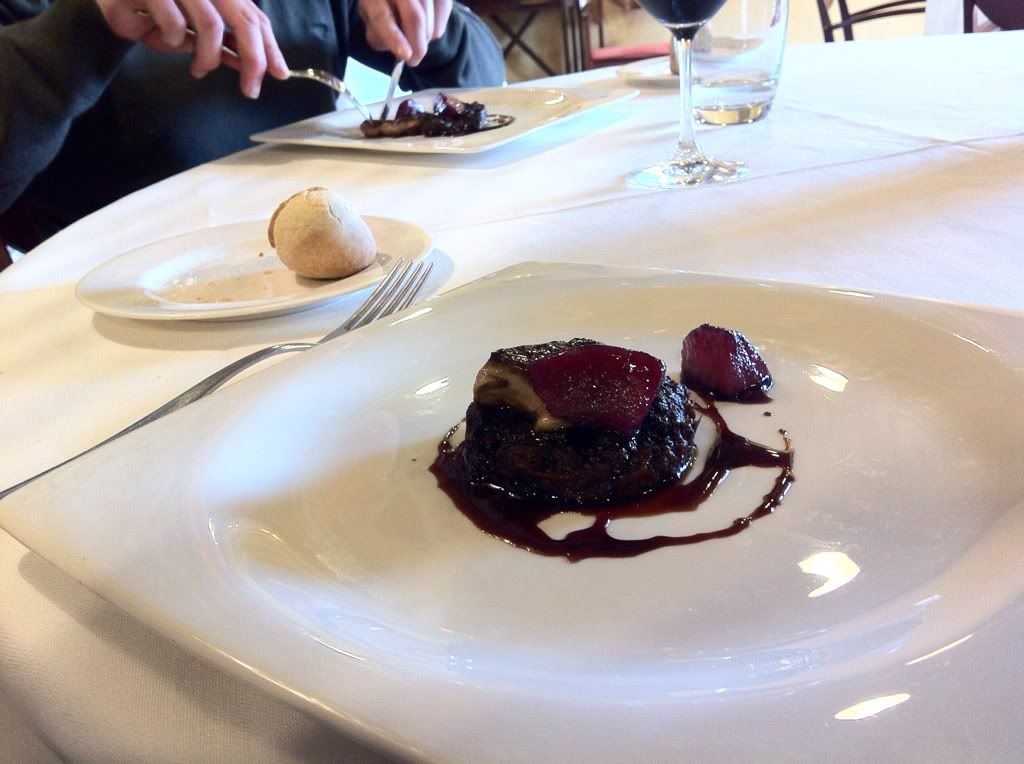 Hare w/ liquorice, chocolate, pear & foie gras
this may well of been my favourite dish, though it is terribly hard to choose –  shredded hare – so satisfying w/ a delightful sweetness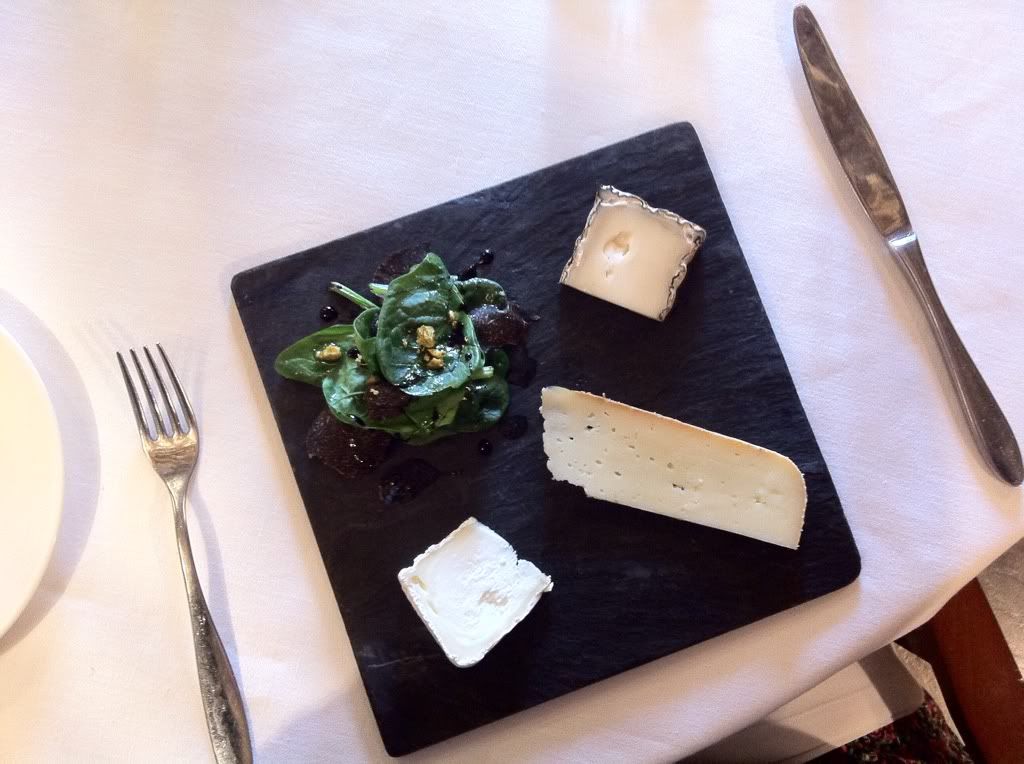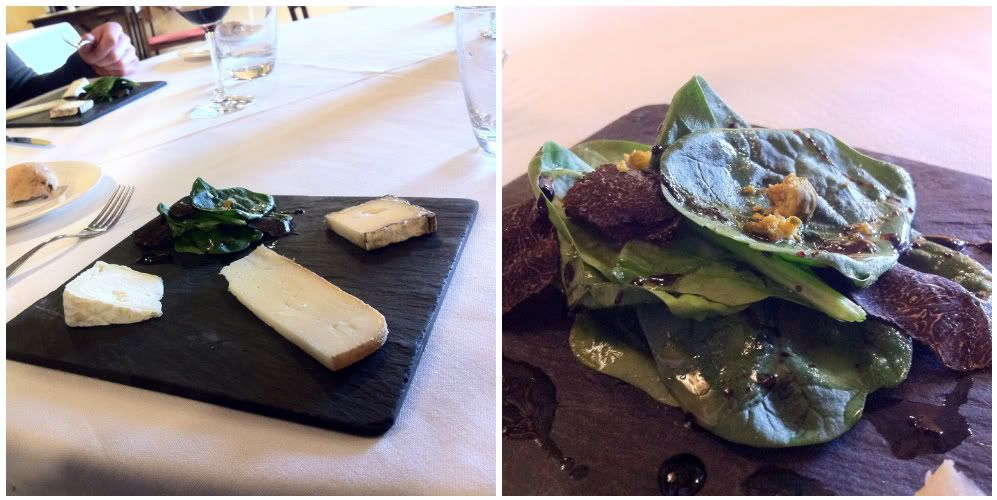 Cheese of cow, goat & sheep milk w/ local truffle & spinach bouquet
great cheese w/ truffle – need i say more?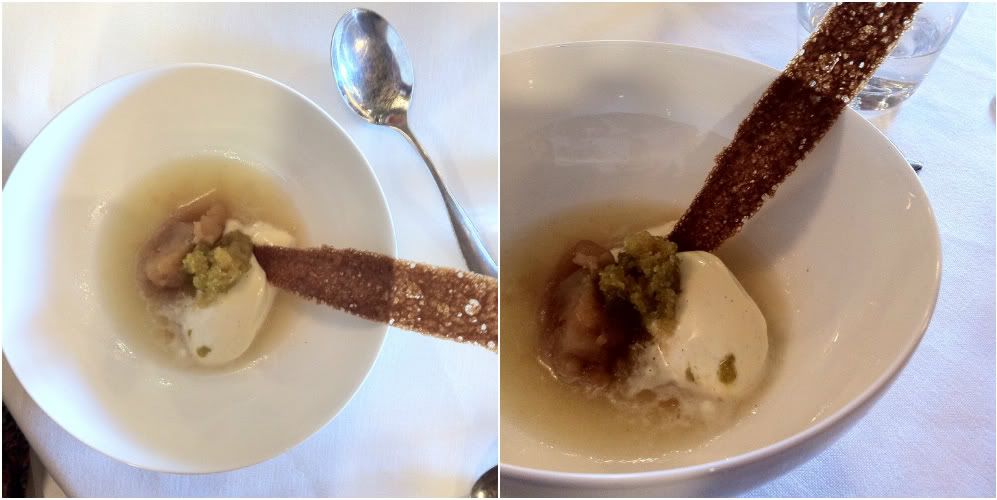 Apple juice w/ mint ice & stewed apple
the only slightly disappointing dish of the day, though in no way bad – the other dishes where just so sensational it seemed a little bland…

Toffee w/ chocolate & truffle
toffee, chocolate, truffle – mmmm – the truffle icecream was sublime!
petit fours & coffee
It mustn't go without mention that our lovely hostess for the duration picked two fabulous local wines for us Abadal Picapoll & Negre dels Aspres crianca at 15 euros & 21 euros respectively – something that would take a million years to happen at home – unprompted recommendation of lower value wines, and lovely wines at that!
and if lunch wasnt good enough – the visit was topped of by this fabulous display on our breakfast table! It even included chocolate…..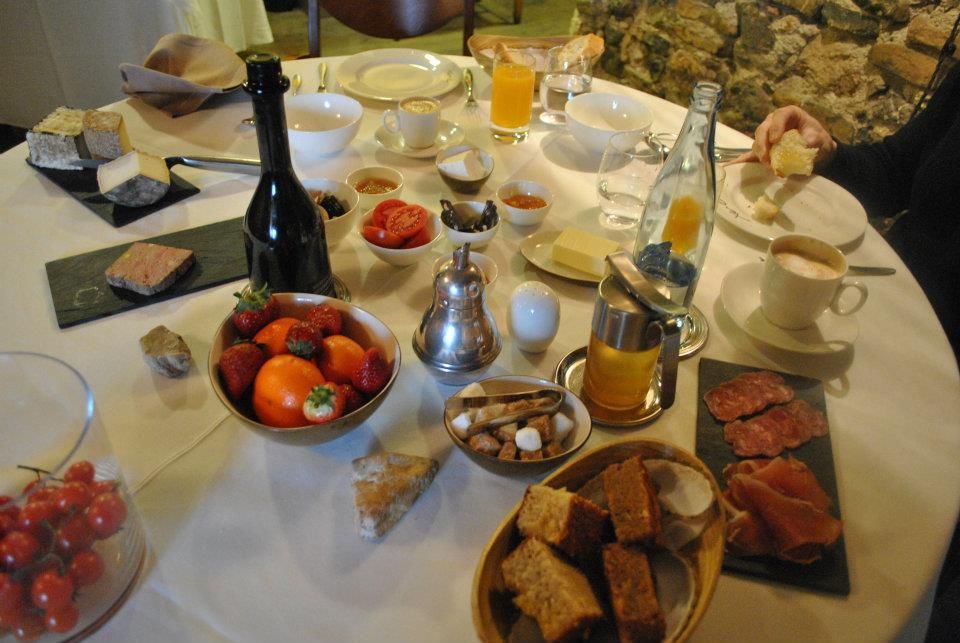 all in all our visit to Fonda Xsec generally echoed our experience with the wine – brilliant value, for a fabulous product. The service was my very favourite kind, perfectly professional, yet incredibly friendly, no stuffiness in sight! We had such a laugh trying to work out the english names for the dishes ( thankfully M's fluent Spanish helped matters! ) – & this feeling of being loved was carried through to hotel reception from our greeting to our departure – i had to drag M outta the door to stop him chatting lol
So, lovely lady who looked after us so well, if / when you visit the blog, thank you millions for you & your family being so lovely, we had such a super time
( though you probably cant read this – you said you would visit to look at the pictures lol )
Count Arnau menu @ 63 euros x2 – 126 euros
Double room incl. breakfast – 75 euros
Wine, water etc – 49.9 euros
Total Price – 250.90 euros