one search on the great internet, brings up many a way to combat the blues whilst being alone
http://www.wikihow.com/Enjoy-Being-Alone  – learning, reading, surfing the net – they all seem high up there…..
not that i have the blues
it is only one night
and how i shall never be alone…… because i have a large number of little hairy friends
and anyway – the solution to loneliness seems some what obvious to me
FOOD!
and easy quick yet yummy food at that ( mainly because i am currently taking place in my own larkrise to candleford marathon – bt vision is sublime for such insane programme love )
when i think yummy – i think goats cheese & chorizo – & fortunately i happen to have them both….
beetroot, goats cheese & chorizo tart
1 roll of puff pastry ( pre made – yup lazy yummy food )
15 approx slices of chorizo
6 approx slices of goats cheese
a few of spoons of passata
3 chicken mini fillets
2 beetroot ( 2 different types help to ramp up the pretty factor )
some  micro salad ( to make you feel healthy – brownie points if you grow your own 😉 ) (yes i managed lol )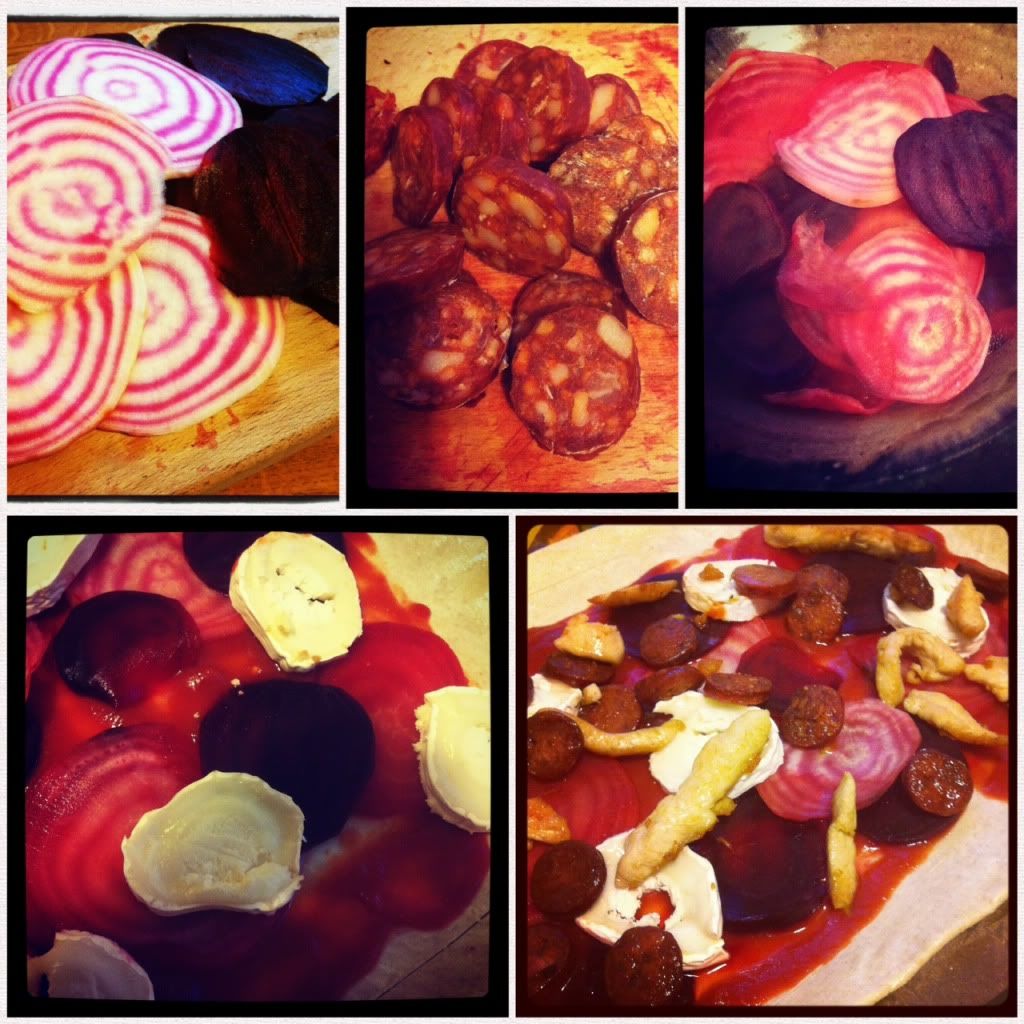 1 ) slice your beetroot into thin slices, then pop into a bowl as shown in 3) with a splash of water, microwave for 5 minutes – until slightly soft
2) put your chorizo & chicken into a frying pan & stir fry for 5 / 6 minutes
3) spoon your passata onto the puff pastry bass, followed by the beetroot & sliced goats cheese – followed by the chorizo & chicken
4) put in the oven for around 20mins @ 200c
5) when done sprinkle with micro greens for that special touch 😉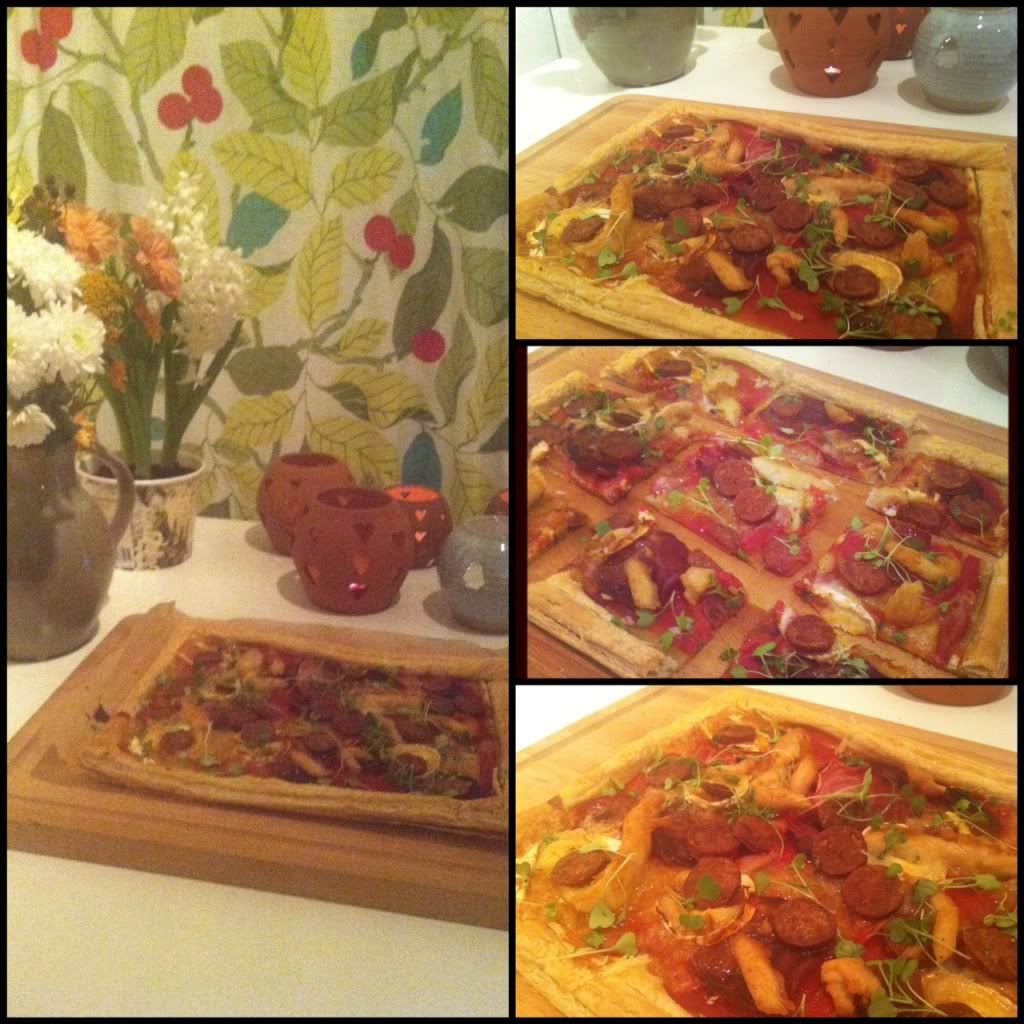 completely scrummy & and totally enjoyed – and i even have 3 slices left for a midnight snack 😉
and just incase you where wondering – Im not lonely – these little girls are keeping me company admirably well – even if they are already asleep!
now please excuse me – i have some more larkrise to candleford to watch!