i decided many months ago that this would be the year i succeed in growing even a little of my own food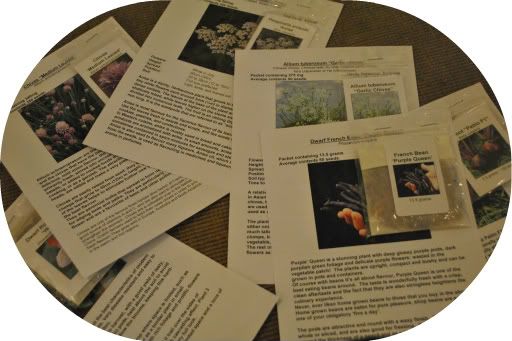 i excitedly stock piled seeds – before realising it will be a while yet before anything can cope with our spectacular weather!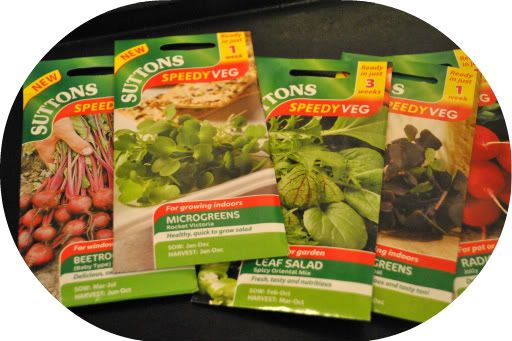 and really, it is best to warm up with the small stuff – a tiny bit of successful growing will boost my confidence before the gardening tools need to be whipped out! ( though you will notice i over indulged in a very commercial range, quoting itself as 'speedy veg' – any short cuts will do 😉 )
the rest of the seeds ( shown in the top picture ) are from the fabulous seedaholics – recommended to me by the lovely @oldefarm – i was so impressed when they arrived! The information sheet included with each pack of seeds adds a fabulous source of information – letting you know when the best time to plant is, best homes for the little guys, uses & much aside!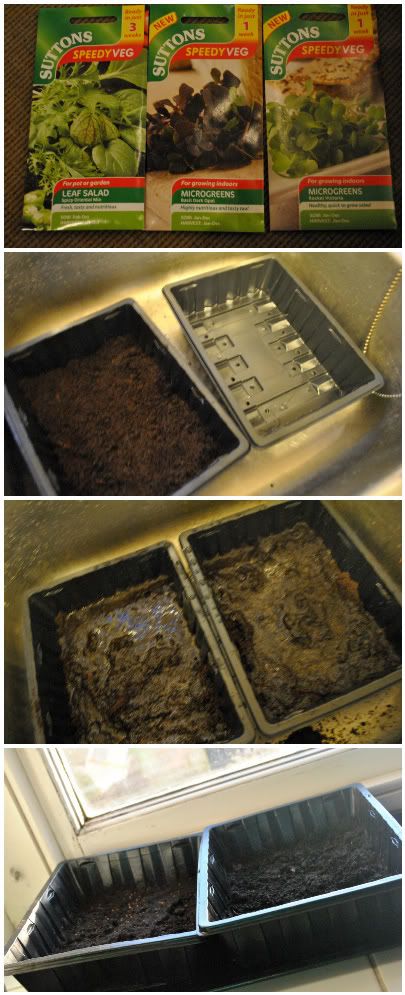 indoor mini stuff is the first to be attempted – micro greens ( strictly for decoration lol ) in the left pot – and salad greens in the right
and imagine my excitement just a day or two later when the little seeds start to sprout – fingers crossed in another couple of weeks i will have a lovely little salad garden
starting small – but dreaming big 😉
you only have to see the size of the chicken home I just bought to realise that lol