recently I cooked gammon for the first time – it didnt go so well
i dont know what the problem was – but it just wasnt as good as Mum & Dads usual offerings – and I couldn't even bring myself to eat it up in sandwiches as planned 🙁
but thankfully, something else I had been planning to do, came to rescue the sad little gammon – he was going to become pie!
Ham, Leek & Potato Pie
2 tbsp of butter
1 onion finely chopped
2 leeks finely sliced
1 large potato cut into small cubes
2 tbsp of plain flour
300ml of ham stock ( lovely to have fresh from the pot of said sad gammon )
100ml of creme fraiche
3 tsp wholegrain mustard
200g cooked ham
1 block of shortcrust pastry ( or make your own if you like 🙂 )
1 egg ( for glazing )
 start off with a hot pan – and pop in your butter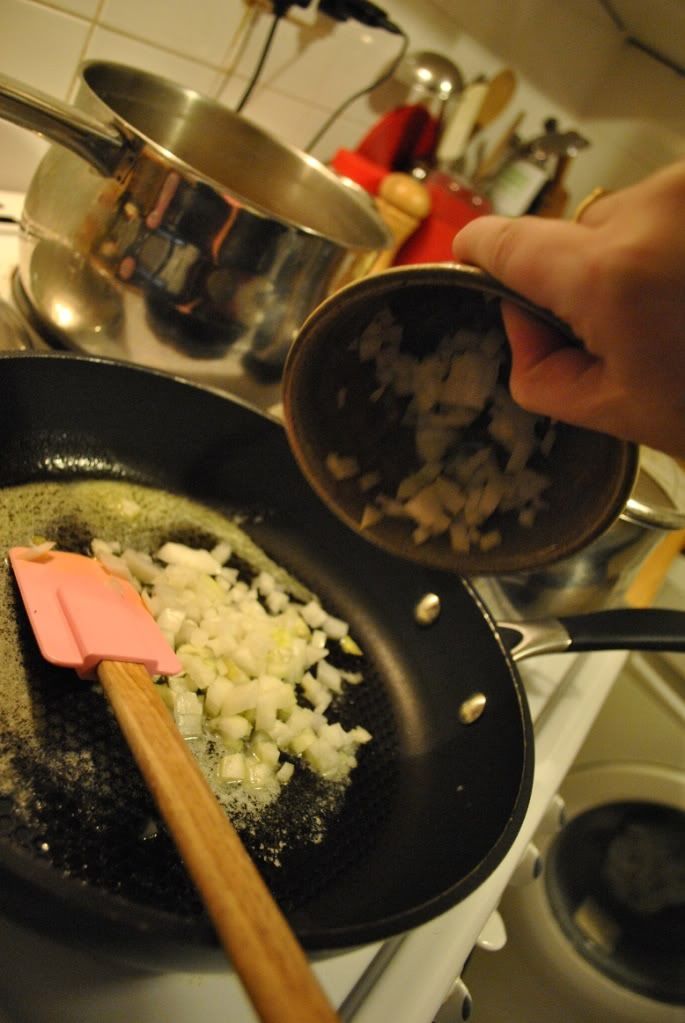 then add the onions
and leeks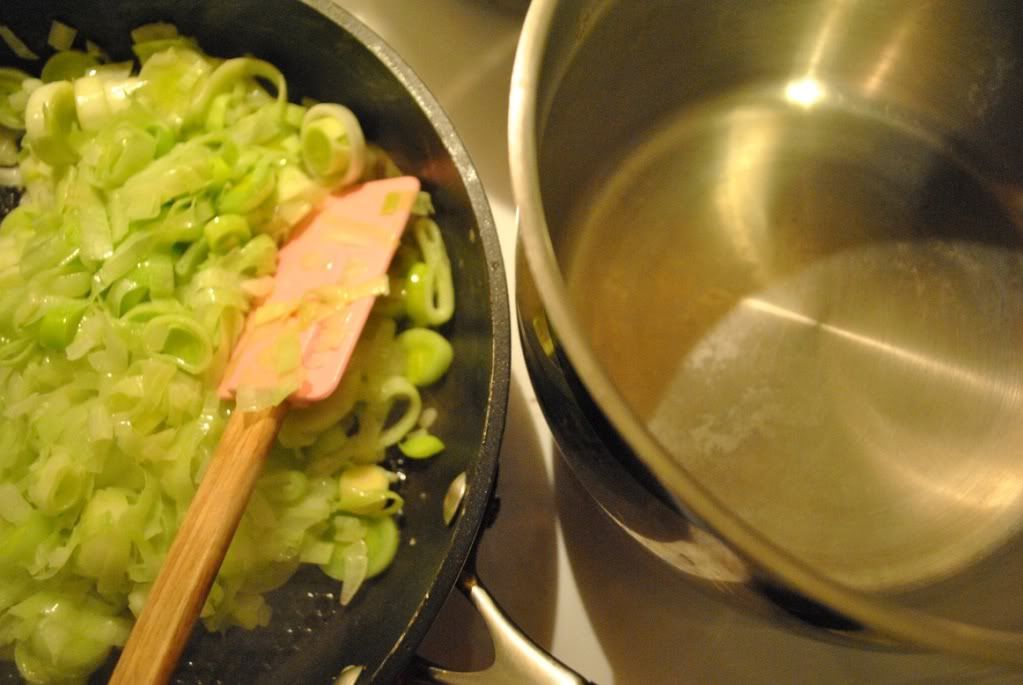 cook for 5 mins – before realising you're a plonker & need a pan with a lid for the next stage ( opps )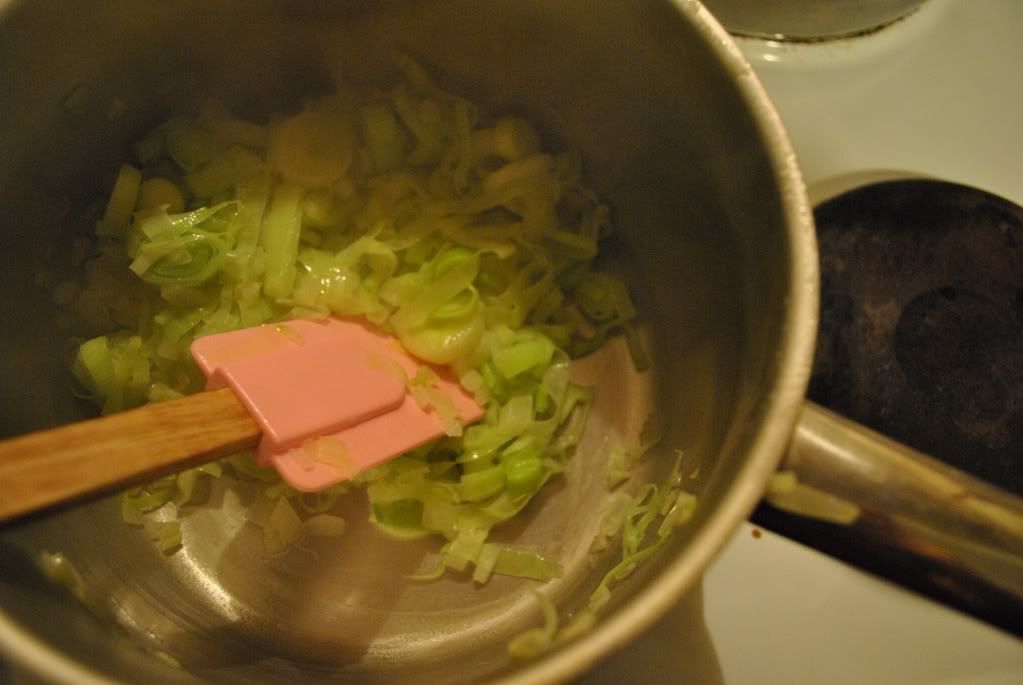 move over into saucepan! ( hopefully you wont make this mistake now I have for you! )
turn down to a medium heat – add the cubed potato & cover – cook for 10 mins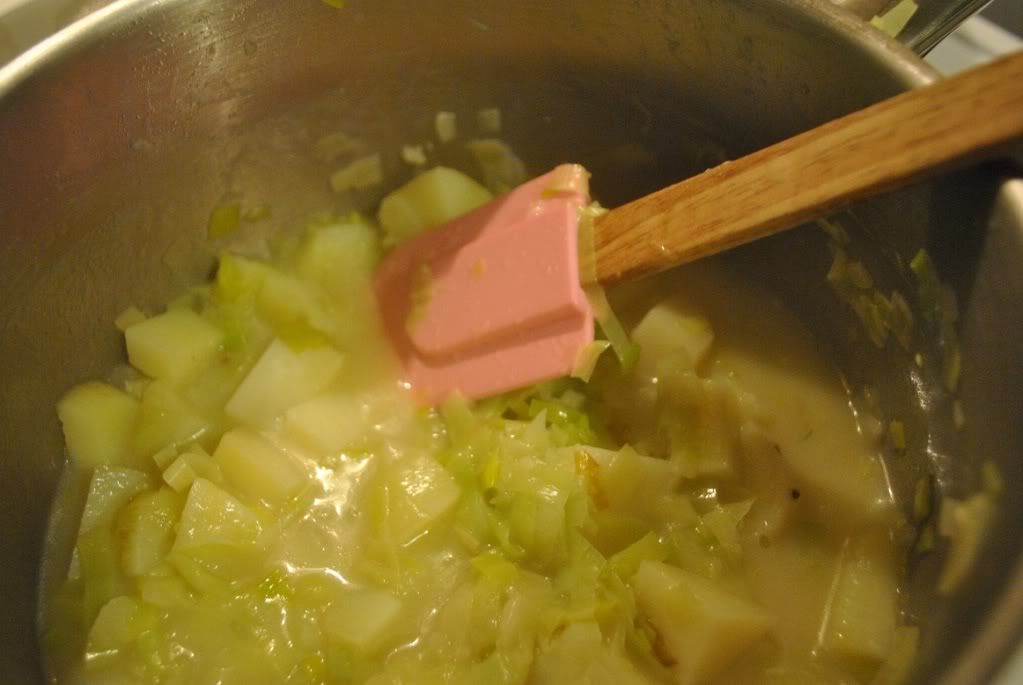 turn the heat back up to high – stir through the flour & add the ham stock
it will start to thicken up after a minute or two – then remove the pan from the heat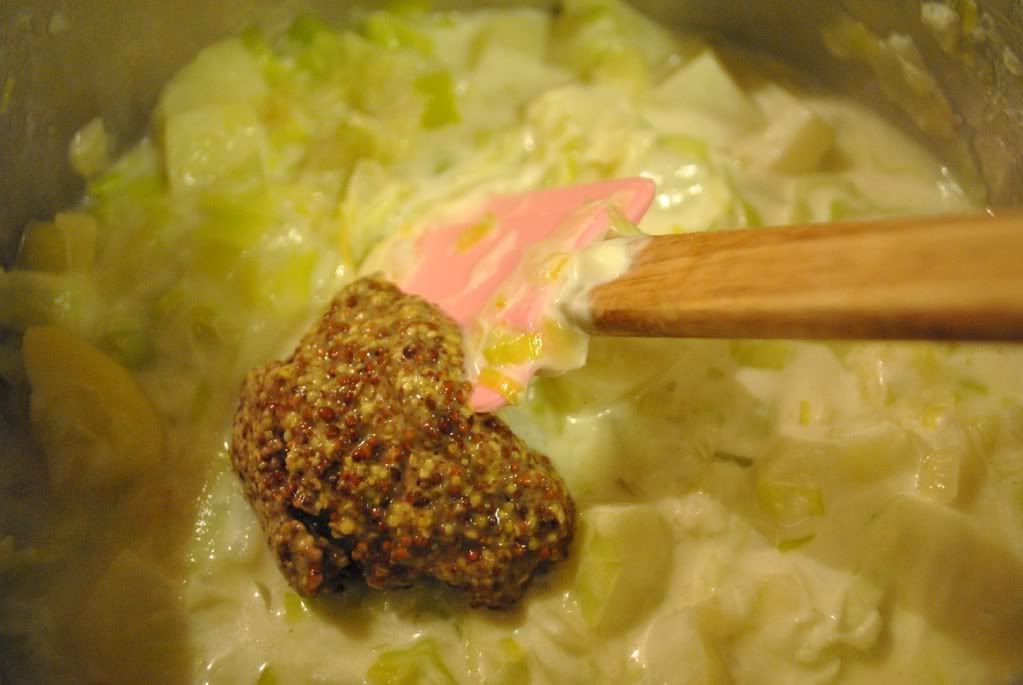 add the mustard….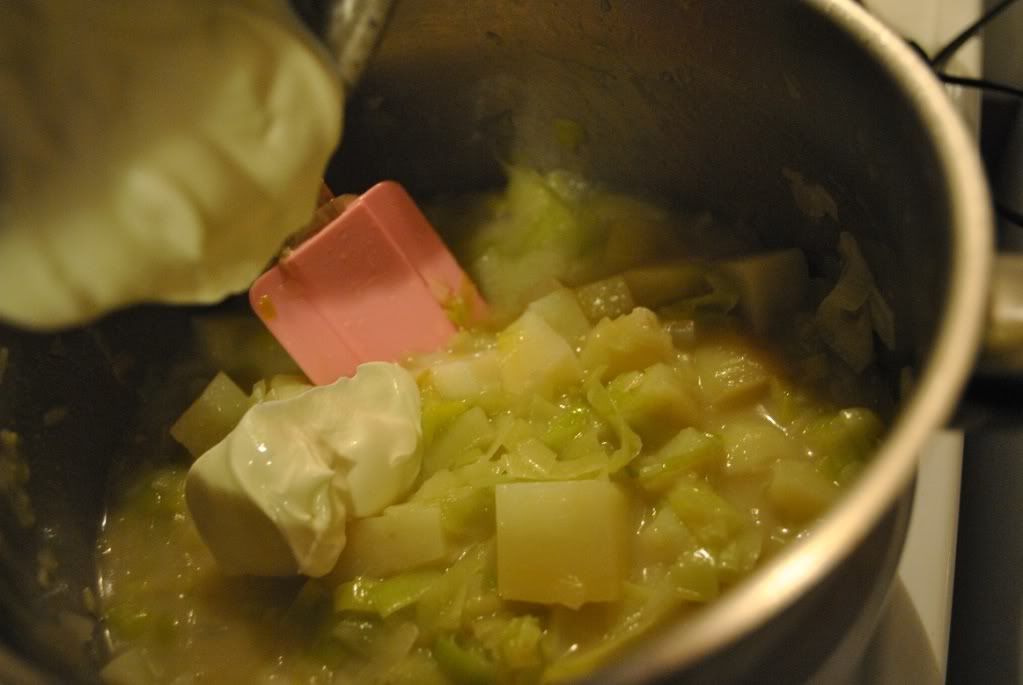 creme fraiche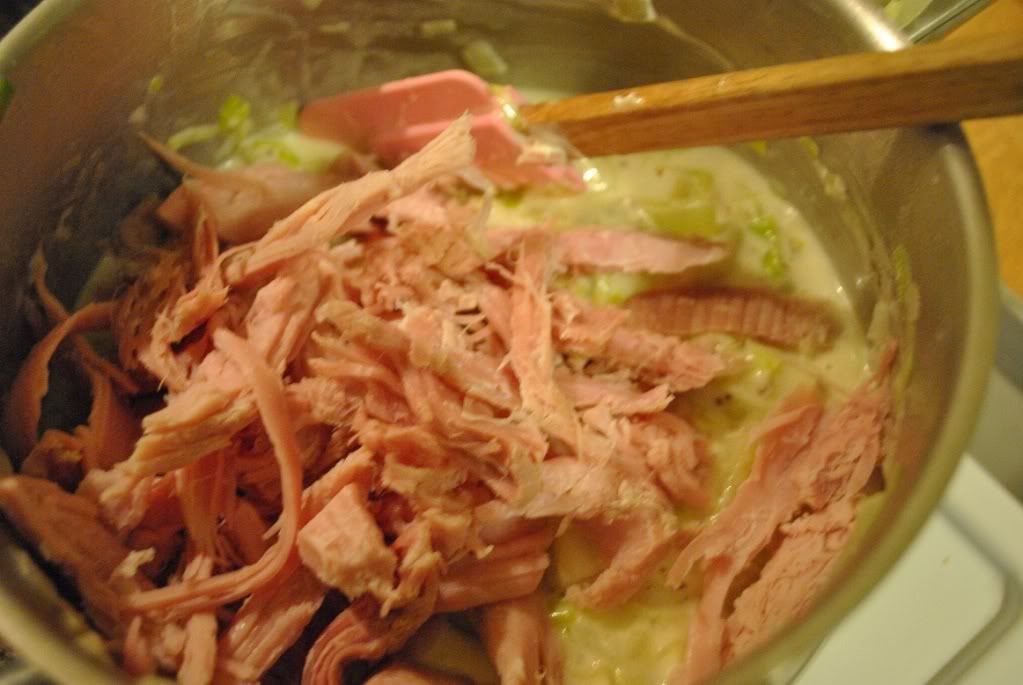 and ham! ( the ham / gammon is starting to look better already! )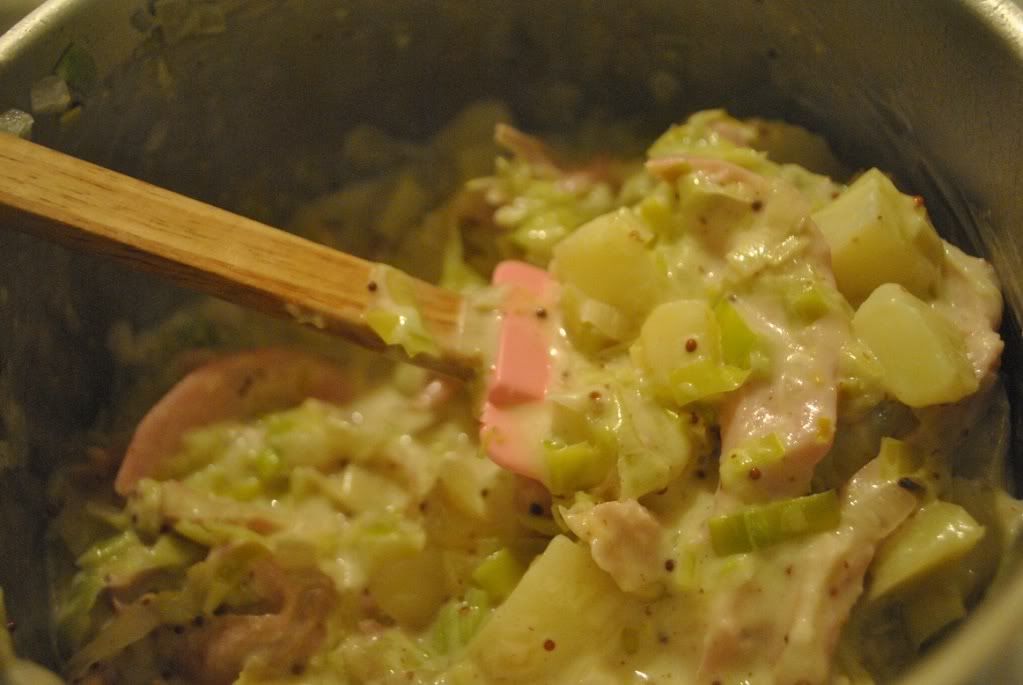 mix through, and season to taste!
then leave to cool ( if possible – not a disaster if you dont have the time! )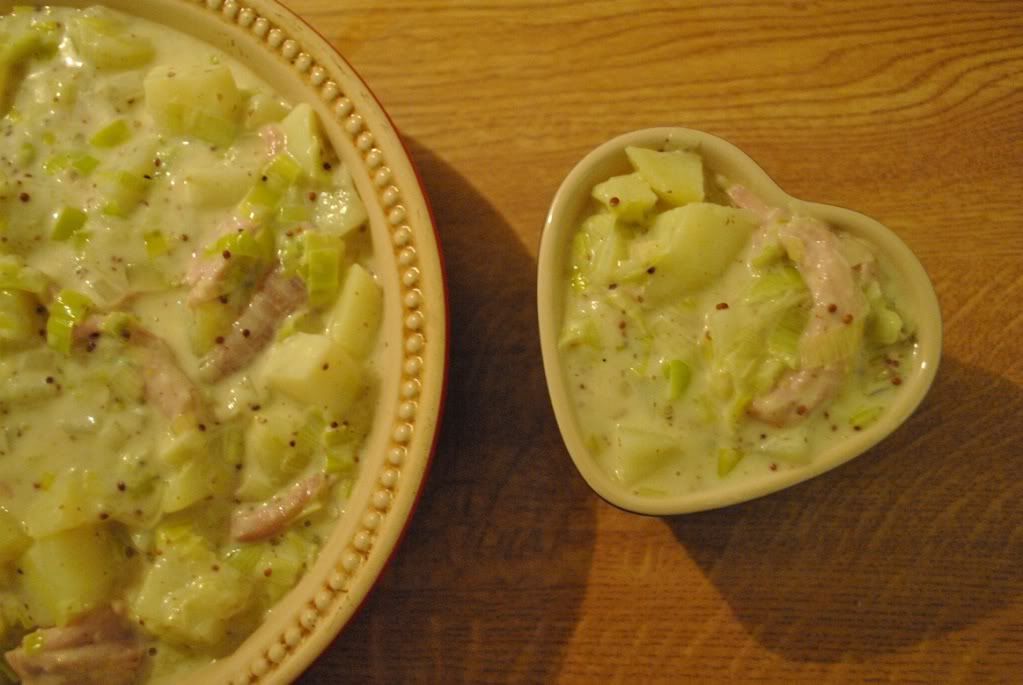 then spoon into your pie dishes
i couldnt resist making an ickle bickle heart one in one of these adorable pots M bought me for Christmas – but it wouldnt even feed one! so a big le creuset had to be dragged outta the cupboard too!
i didnt but a base in the pie – but next time i probably would!
heat the oven t0 200c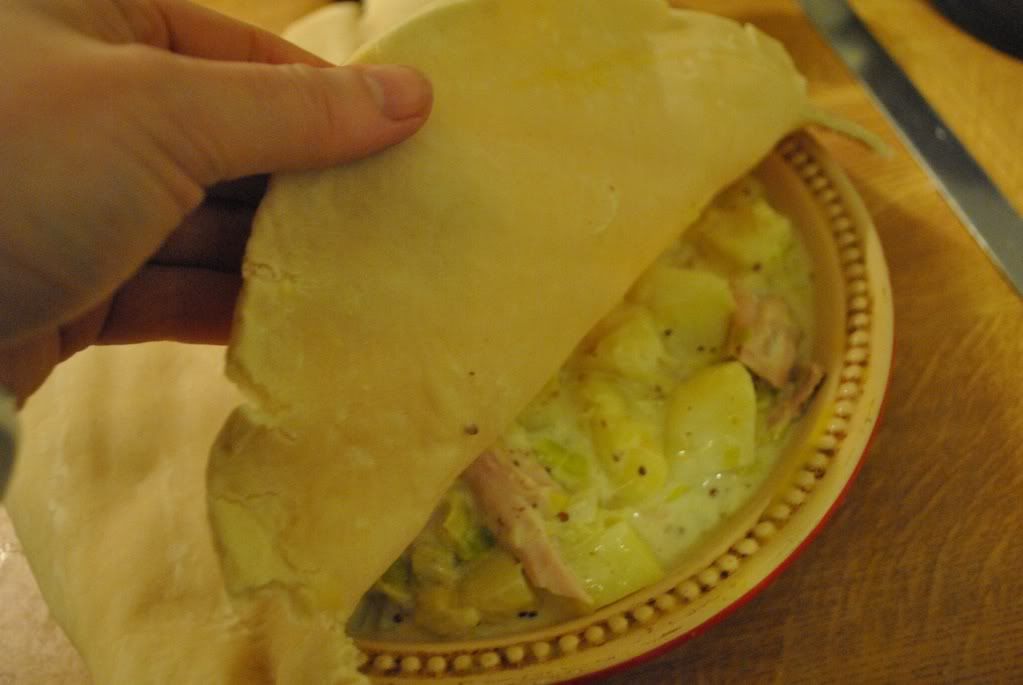 roll the pastry out to roughly the thickness of a £1 piece
place on top of your dish and press down hard with thumb around the edges – trim around edges with a sharp knife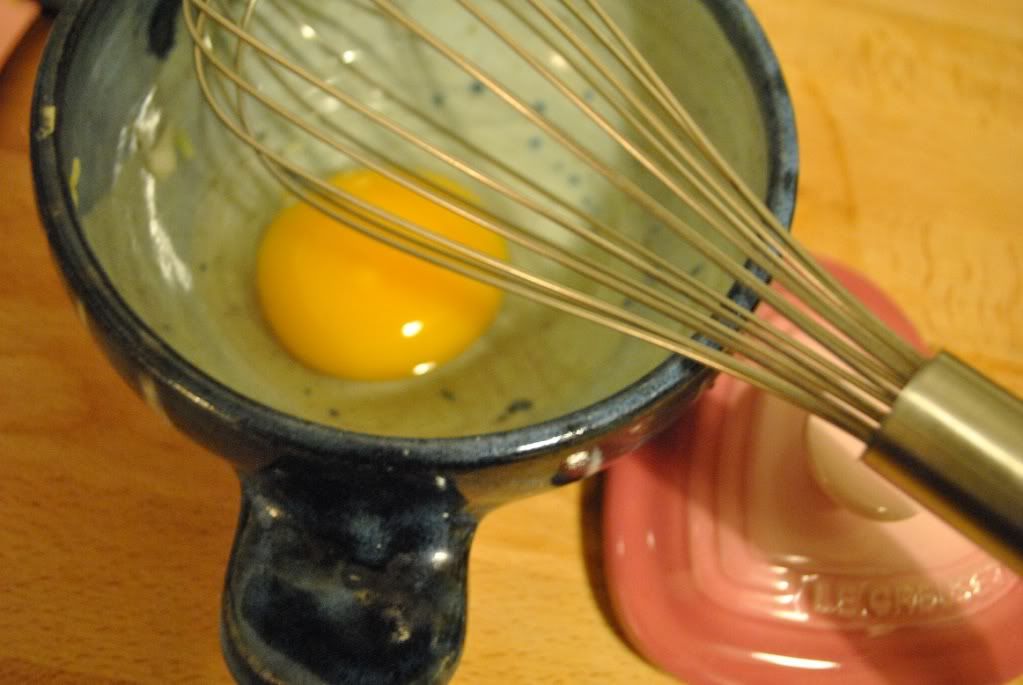 whisk your egg
and use to glaze your pies!
cut a little cross in the middle to let the steam out 😀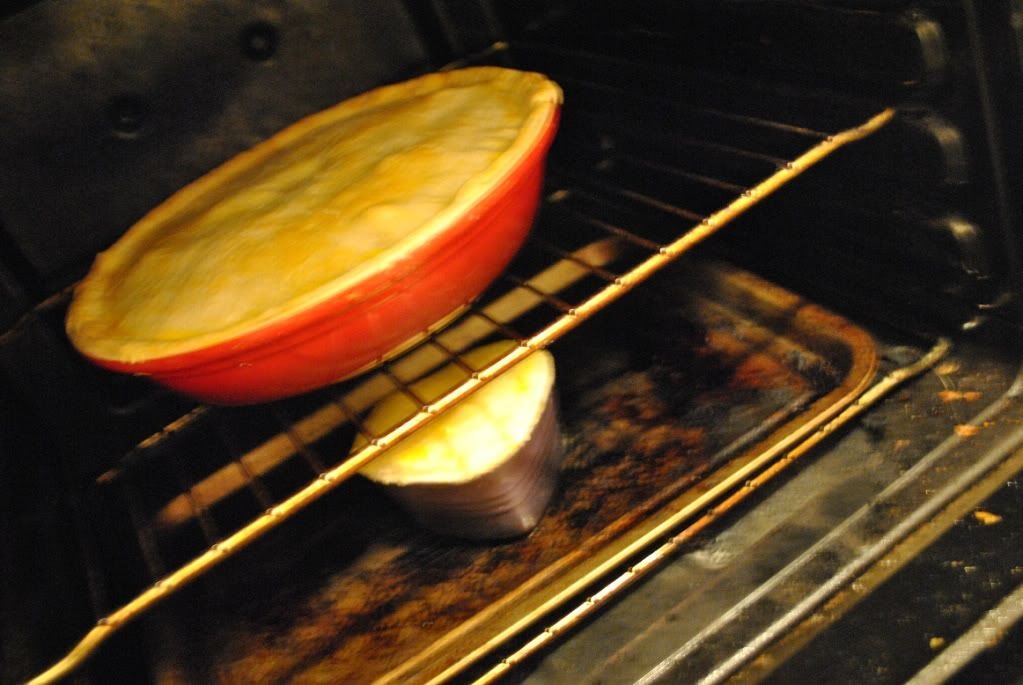 pop into the oven – but keep an eye!
25mins should do the job – but dont leave too brown too much!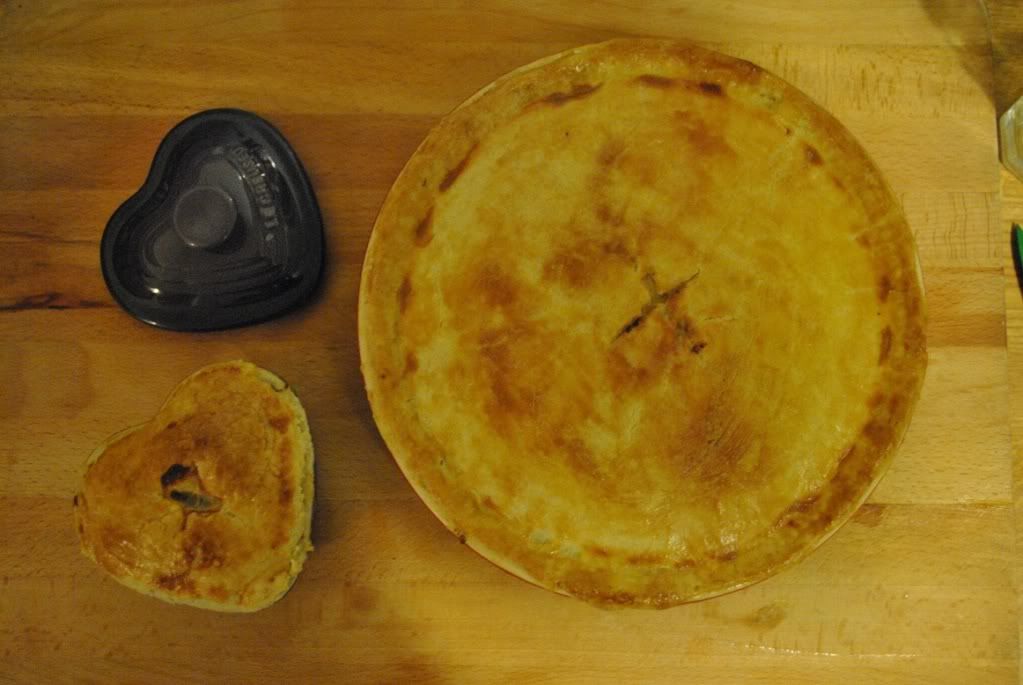 and drag the little chaps outta the oven!
voila – two lovely pies!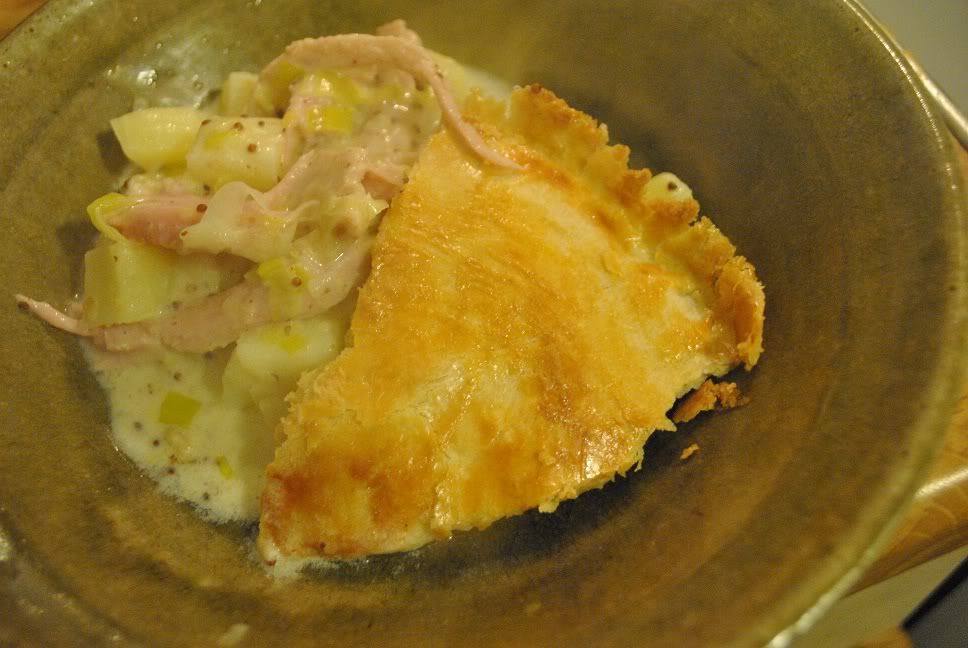 because of the potatoes inside, this pie is lovely served alone!
but some green beans would make a lovely accompaniment!
mmmmmmmmm – well enjoyed 🙂
( still lovingly looking at the little heart )